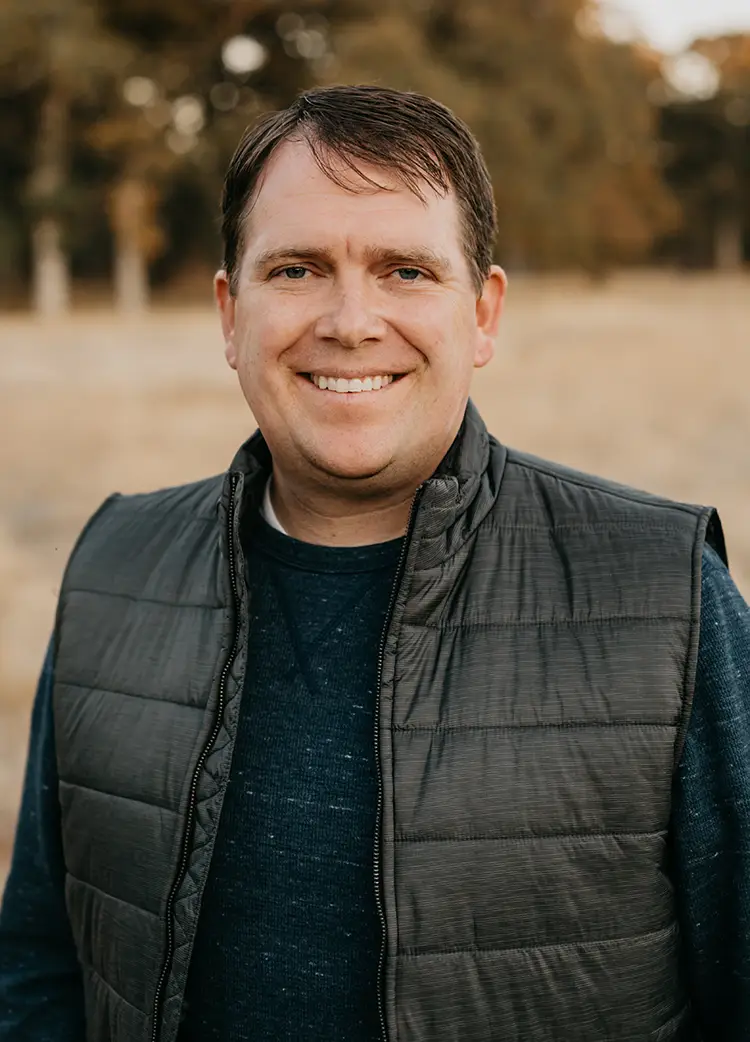 Dr Kevin Barton
Dr. Kevin Barton grew up in Manti Utah, and is the youngest of seven children. He was raised on a cattle ranch and helped his parents and siblings on the farm. He enjoyed his youth playing football, tennis, basketball, riding horses and quads in the mountains, fishing and hunting.
Shortly after graduating from high school, he moved to Detroit Michigan to serve a voluntary church mission for two years. Upon returning home, he met and married his wife, Marnette. Together, they pursued their education in Utah at Snow College and Weber State University and then moved to Milwaukee, Wisconsin to attend Marquette University.
After Wisconsin, The Barton's moved to Fort Lauderdale Florida, where Dr. Barton continued his education in Fort Lauderdale. The Barton's oldest child, Grady was born in Florida.
After finishing their education, The Barton's were looking for a nice place to settle down.
They fell in love with Northern California, and moved to Chico where they added three more children to their family; Luke, Olivia and Blakely. They are happiest when they are spending time together as a family. Their Winters are spent on the nearby ski slopes. Summers are spent enjoying the warm weather at beautiful lakes and mountain biking in the great trails of Northern California.
Dr. Barton is actively involved in his church. He provides leadership to the youth and helps facilitate youth programs.
As an Orthodontic practice, he supports a variety of local charities, events, schools, and athletic teams.
"I love my job! It is very rewarding to help others achieve a healthy and attractive smile and to build and grow their self esteem and confidence.
I feel blessed to have a unique opportunity to get to know each of my patients and watch their personalities and lives change as their smiles are transformed to match their inner beauty."
Education
Dr. Kevin Barton attended Snow College in central Utah, where he earned his Associate of Science Degree. He then attended Weber State University before starting Dental School at Marquette University.
During dental school, Dr. Barton had the opportunity to travel and provide free dental work in the Dominican Republic. He was shocked by the amount of need for oral healthcare.
After he returned from his dental trip, he realized that he could also help the underprivileged children in inner-city Milwaukee. As a result, he co-founded the student service group "Smiles for the Future."
As the group's president, Dr. Barton worked to raise $25,000 for the purchase of portable dental equipment that was used to reach the goal of screening and sealing the teeth of 1,000 underserved inner-city children per year. Data that they collected revealed an untreated decay rate for these children to be 58%, nearly double the national and state averages.
This work uncovered a great need in the city. He motivated his fellow students to address the needs of these underprivileged children.
Dr. Barton was awarded the Pyramids of Pride Award in 2003 from the Wisconsin Dental Association which is an award given to the individual in the state who made the greatest contributions in their community.
Dr. Barton graduated in 2004 with his Doctor of Dental Surgery at the top of his class. He took the Central Board Examination and tied for second place overall. He also took the Western Board Examination and received a very high score. While he was in dental school, Dr. Barton was inducted into the Omicron Kappa Upsilon, an honorary dental society, an honor only bestowed upon the top 5% of all dental students.
After graduating from dental school, Dr. Barton attended Nova Southeastern University's School of Dentistry in Fort Lauderdale, Florida and specialized in Orthodontics.
The field of Orthodontics was fascinating to him; he thoroughly enjoyed the research and practicing on his patients. He received the highest award possible for students: Outstanding Performance in Orthodontic Theory and Orthodontic Research.
At the end of the rigorous 27 month program, Dr. Barton was awarded a Specialty Certificate in the Field of Orthodontics from Nova Southeastern University College of Dental Medicine, in the year 2006.
Dr. Barton is an active member of:
The American Association of Orthodontics
The American Dental Association
The California Dental Association
The Northern California Dental Society
Dr. Barton has been in the exclusive practice of Orthodontics since 2006 and is dedicated to providing quality care in a fun, happy and upbeat environment in both of his locations in Chico and Oroville.