This is your year to start your journey to your most attractive, healthy smile with Invisalign in Chico and Oroville, CA., from Barton Orthodontics! Invisalign is a revolutionary orthodontic treatment that helps straighten your teeth faster and more discreetly than traditional braces.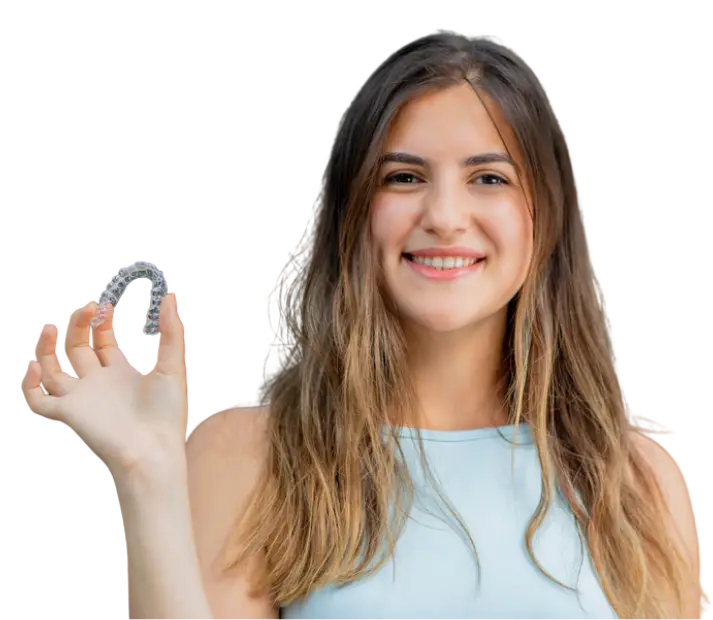 Clear Aligners Revolutionize Orthodontics
Whether you choose braces or Invisalign, a  beautiful, healthy smile will be the result when you choose Barton Orthodontics.
Invisalign® is the perfect solution for those seeking straight teeth without wires and brackets, thanks to a succession of clear, personalized, detachable aligners.
Opting for Invisalign® provides a plethora of benefits, including reduced and expedited appointments, the ability to remove aligners while engaging in activities such as sports or playing an instrument, and simpler teeth brushing.
What to expect when you start Invisalign®
Invisalign is a game-changer in orthodontics. Although you will have many treatment options that are equally good at Barton Orthodontics, most people who choose Invisalign want to straighten their smile without the inconvenience of metal braces.  Not only can you have the smile of your dreams without anyone knowing you're straightening your teeth, but you can brush and floss your teeth regularly, and play any instrument and sport without worrying about the inconvenience of traditional brackets.
If you are interested in Invisalign, you'll meet Dr. Barton to make sure you are a candidate for Invisalign and we will take a scan of your smile to show you what your smile will look like when you finish treatment.
Our team will then take digital scans of your teeth. Once your smile is scanned, we send your scan to the Invisalign lab where your custom trays are made just for you. In a few weeks, you'll come back to the office to pick up your aligners and make sure the fit is perfect. You'll need to wear each set of aligners for about two weeks, gradually shifting your teeth into their correct position.
You'll visit our office every ten to twelve weeks to monitor your progress. Invisalign aligners are removable, making it easy to eat and clean your teeth, but you'll need to wear them for at least 22 hours each day for the best results.
To see if this revolutionary treatment is right for you, schedule your complimentary Barton Orthodontics Smile Assessment today.